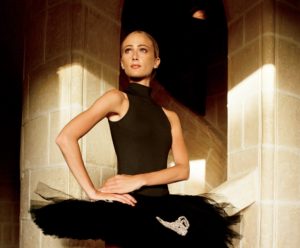 THE PRINCIPAL & ARTISTIC DIRECTOR
SANDRINA SPITERI GONZI

M.A., BA (Hons.) Dance Studies
I.S.T.D, DDI, Cecchetti Ballet
Cert. Rambert Contemporary Dance Grades
Cert. Progressing Ballet Technique
Cert. Acrobatic Arts
Founder, Director Ballet Intensive International (BII).

Sandrina holds a broad international ballet background. Tutored abroad from an early age, Sandrina attended The Peabody Institute (USA), Elmhurst School for Dance (UK), English National Ballet School and London Studio Centre. Sandrina is the only Maltese dancer to have undertaken full-time vocational training abroad at the age of 13 to focus completely on professional ballet. As a dancer she was also selected to attend several international courses, with her most prestigious accomplishment being a place at the Royal Ballet School in Covent Garden.
Sandrina is a registered teacher with the I.S.T.D and also holds a full membership with The Royal Academy of Dance, London – having studied both methods during her dance training. Sandrina also completed her certification in Progressing Ballet Technique with tutor Callie Roberts at The Urdang Academy in London. In addition, Sandrina is proud to be a certified teacher with the world renowned, Acrobatic Arts in Canada. She believes the programme is an exciting opportunity that allows dancers to develop strength, flexibility, balancing and tumbling skills. The National Ballet Conservatory is proud to be one of just three schools in Malta teaching this prestigious programme. In 2019, Sandrina was invited to attend an intensive week in London at Rambert learning the new work Rambert Creative Contemporary Dance Grades directly from Hannah Kidd and Natalie Dodd. Sandrina is the 1st Maltese teacher to gain qualification with Rambert Dance Company and School in UK.
Sandrina has been teaching since 2013 remains focused on identifying and developing talent in Malta. Her ambition is to enrich the standards of excellence in classical ballet and the Performing Arts by sharing her experiences and the global dance network she forms part of. Sandrina is also the founder and director of Ballet Intensive International (BII), a summer programme which has hosted a number of world-renowned ballet dancers from some of the world's leading ballet companies.
Click here to follow the Official Facebook page of Sandrina Spiteri Gonzi
---
MS. IRENE

MS. SANDRINA

MS. MARIA